About Us
Expert care and service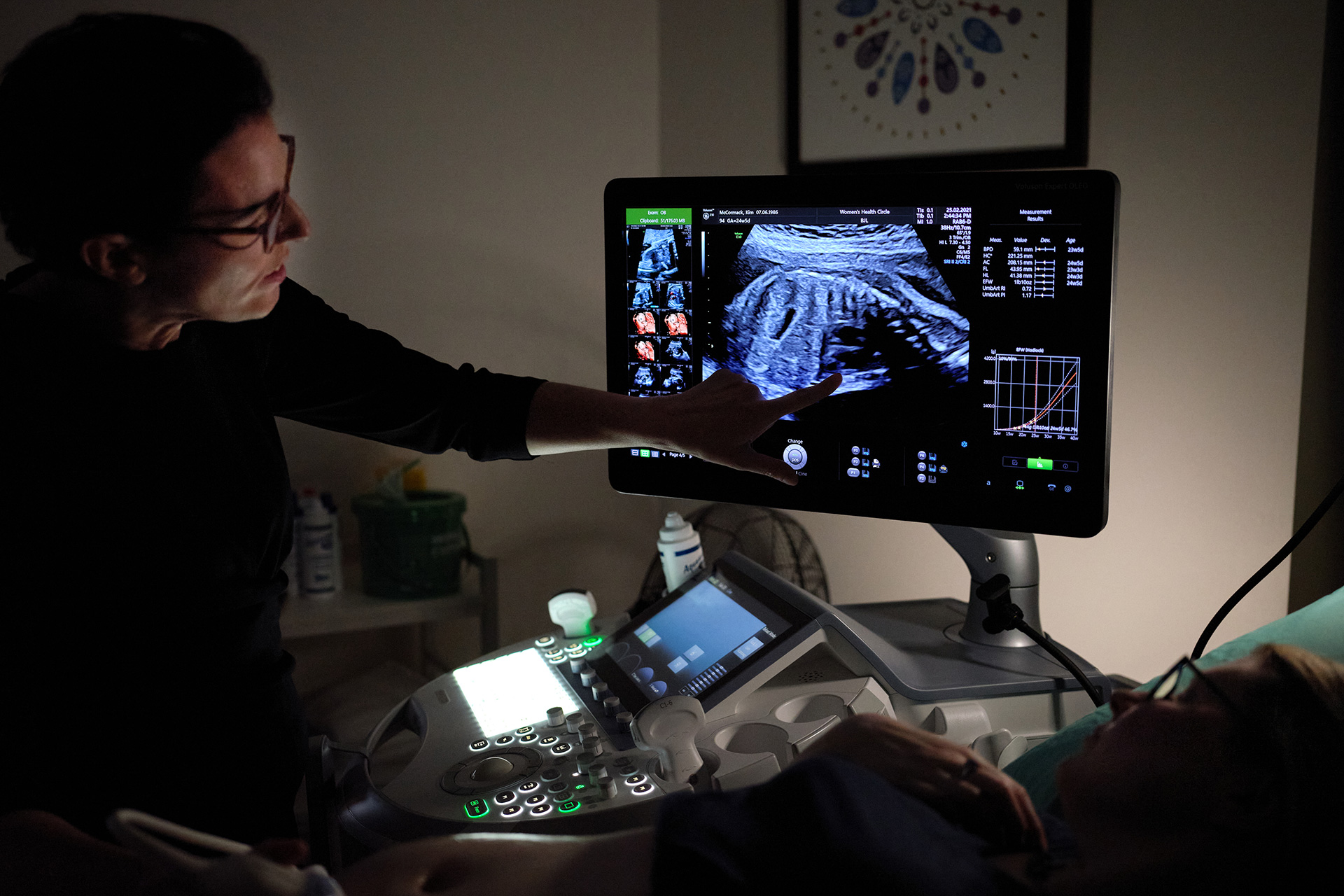 ---
Passionate about women's health
Our team includes an experienced Obstetrician and Gynaecologist with Subspecialist in Maternal Fetal Medicine along with experienced sonographers and Administration staff.

Communication is at the forefront coupled with high quality diagnostic ultrasound service. We want women to leave with a clear understanding of what their diagnostic ultrasound showed. It is a one stop shop and our aim is to minimise uncertainty and anxiety with regard to ultrasound results. We can assist your health care providers navigate and manage unexpected results.

We offer a range of services for women through their lifetime, from contraception to complex gynaecological problems, from early pregnancy hurdles right through to advanced pregnancy screening to fetal anatomy and fetal growth and wellbeing.

The circle represents the continuum of a woman's journey through life. Our health circle understands there are many important facets of a woman's journey.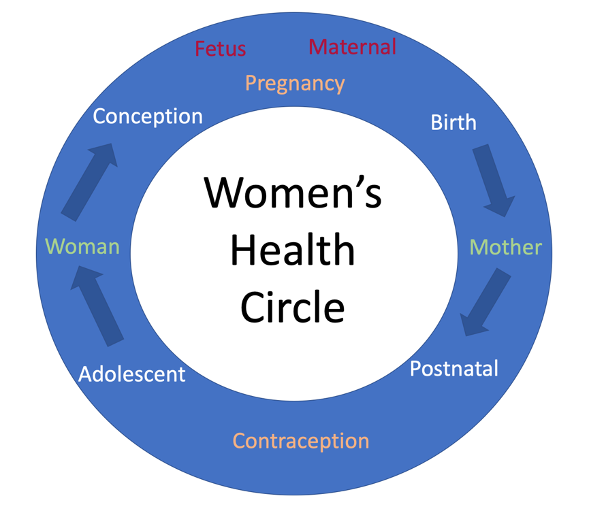 We will provide a range of unique ultrasound based services for women including:
Contraception to fertility investigations
Complex early pregnancy problems right through to advanced pregnancy screening
Fetal anatomy to surveillance for fetal growth and wellbeing
Complex gynaecological problems including endometriosis, ovarian cysts, fibroids, polyps and beyond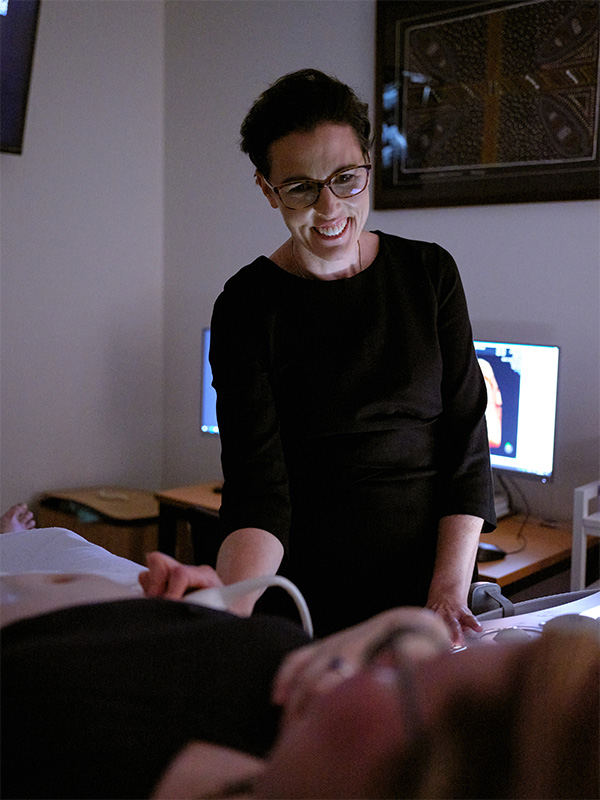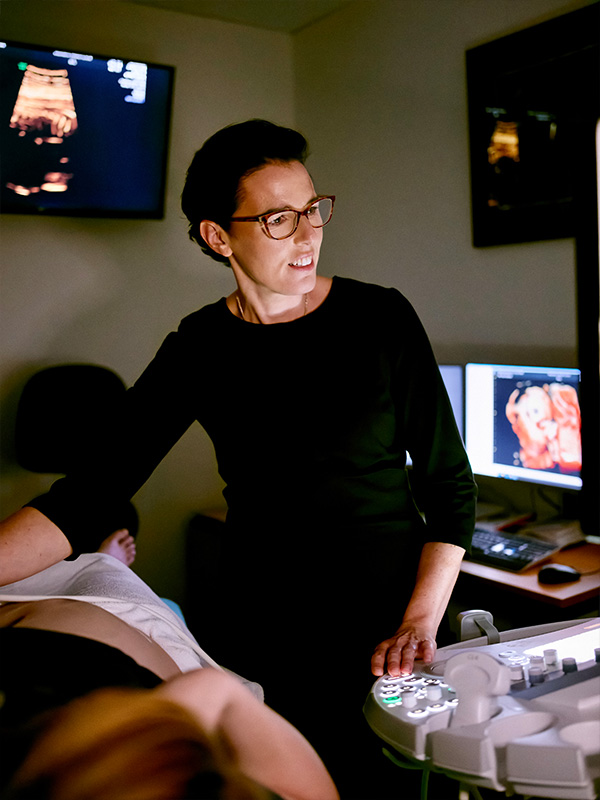 Cecelia is an experienced Obstetrician and Gynaecologist (O&G) who has over 10 years experience in diagnostic ultrasound. Cecelia has subspecialised in the area of Maternal and Fetal Medicine and has a Diploma in Diagnostic Ultrasound in O&G. Cecelia has recently completed her PhD in the area of fetal growth patterns in the setting of maternal obesity.

Cecelia grew up in a small country town in north west NSW and has always been passionate about rural and regional health. She understands the barriers and limitations to accessing high quality care in rural settings. Cecelia wants to bring the highest quality of specialist ultrasound services to the women of North Queensland.

Our team of sonographers have a wealth of experience in gynaecological and fetal ultrasound in North Queensland.

Our administration staff bring years of experience with her and has worked in multiple women's health practices across North Queensland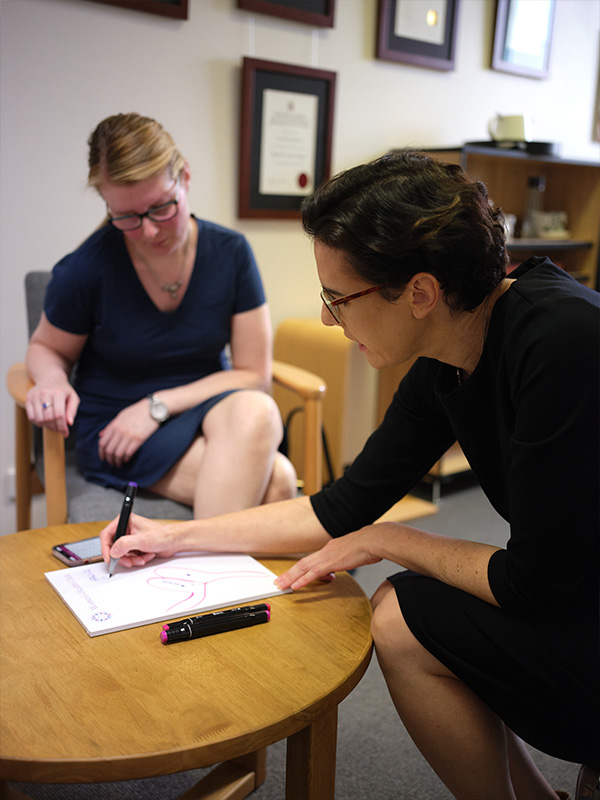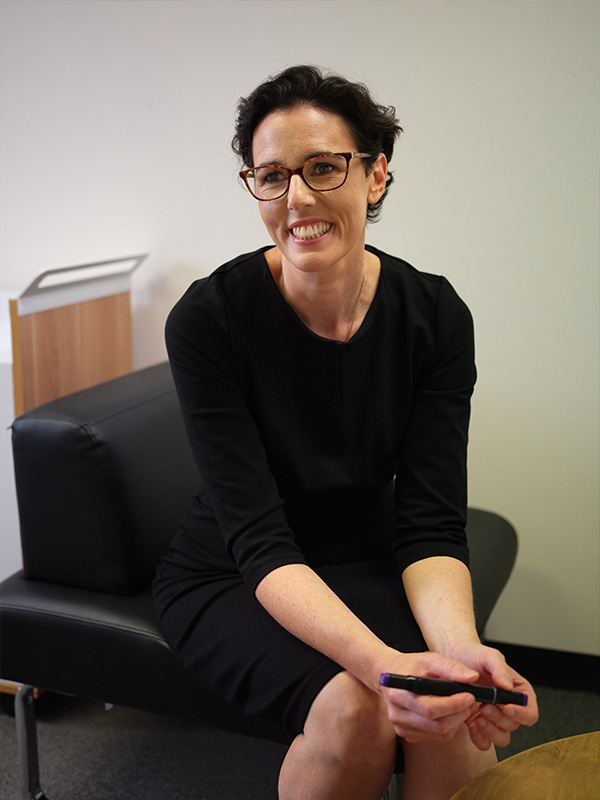 Our opening hours are 9 – 3pm, Monday to Friday.

If you have any questions or wish to make an appointment, please don't hesitate to contact us.

Fill out the enquiry form and we will get back to you as soon as we can.